Presentation: Ensuring microbiological quality and safety of B2B and finished products
Food safety is a continuing challenge for the food industry. Safe food is a prime requisite for public health. Recalls compromise image, brand and consumer trust. New developments in food (e.g. plant protein transition) bring new, unknown challenges and new approaches are needed to ensure food safety.
Download this presentation and find out how NIZO helps to protects your image and brand by providing support on foods safety and chain control for the entire food chain:
✔️ Raw materials and ingredients
✔️ Product formulation and processing conditions
✔️ Finished product properties
You also have the opportunity to listen to the whole webcast, given by Marjon Wells-Bennik, Principal Scientist Food Safety, and Robyn Eijlander, Senior Project Manager Food Safety.
Fill in your name and e-mail address on the right and the presentation slides of the webinar will be send to you.
>> Fill in the form to download the presentation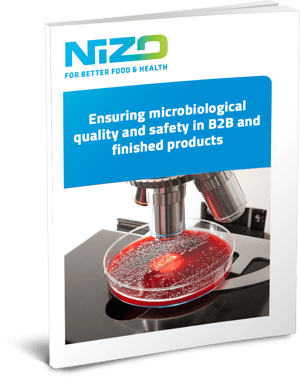 Download the presentation