Deliver safe and microbiologically stable food products by design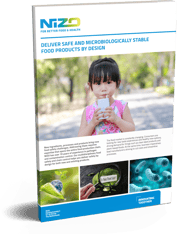 New ingredients, processes and products bring new food safety challenges. Addressing them requires expertise that spans the entire food production chain.
NIZO has over 70 years of experience in pathogen
and contamination control. Our multidisciplinary food safety and chain control helps you deliver safety by design for both new and existing products.
Download this article and read in depth information about:
✔️ Safety by design
✔️ Addressing the complete chain
>> Fill in the form to download the article